︎ A long journey
When travelling in Mexico during rainy season this year, we came across many options for cheap, fossil-fuel-based rain ponchos. This one on the photo was sold for 2€ at the gate into the jungle in Palenque. Inside,
after a 15 minutes rain shower
, tourists left the single-use ponchos behind in the trees. This is only one example of a widespread, global phenomenon.
Cheap throwaway products like single-use rain ponchos and umbrellas
seem to be the only practical solution for sudden needs.
︎ On the streets of NYC
Weather Underground makes an attempt to move on from the unreasonable use of resources and generally, plastic pollution. We combine
functionality with a reasonable life span and a good eco balance.
While producing locally, the products shall be used world-wide,as long as travelling and tourism are possible and as long as unexpected rain showers occur.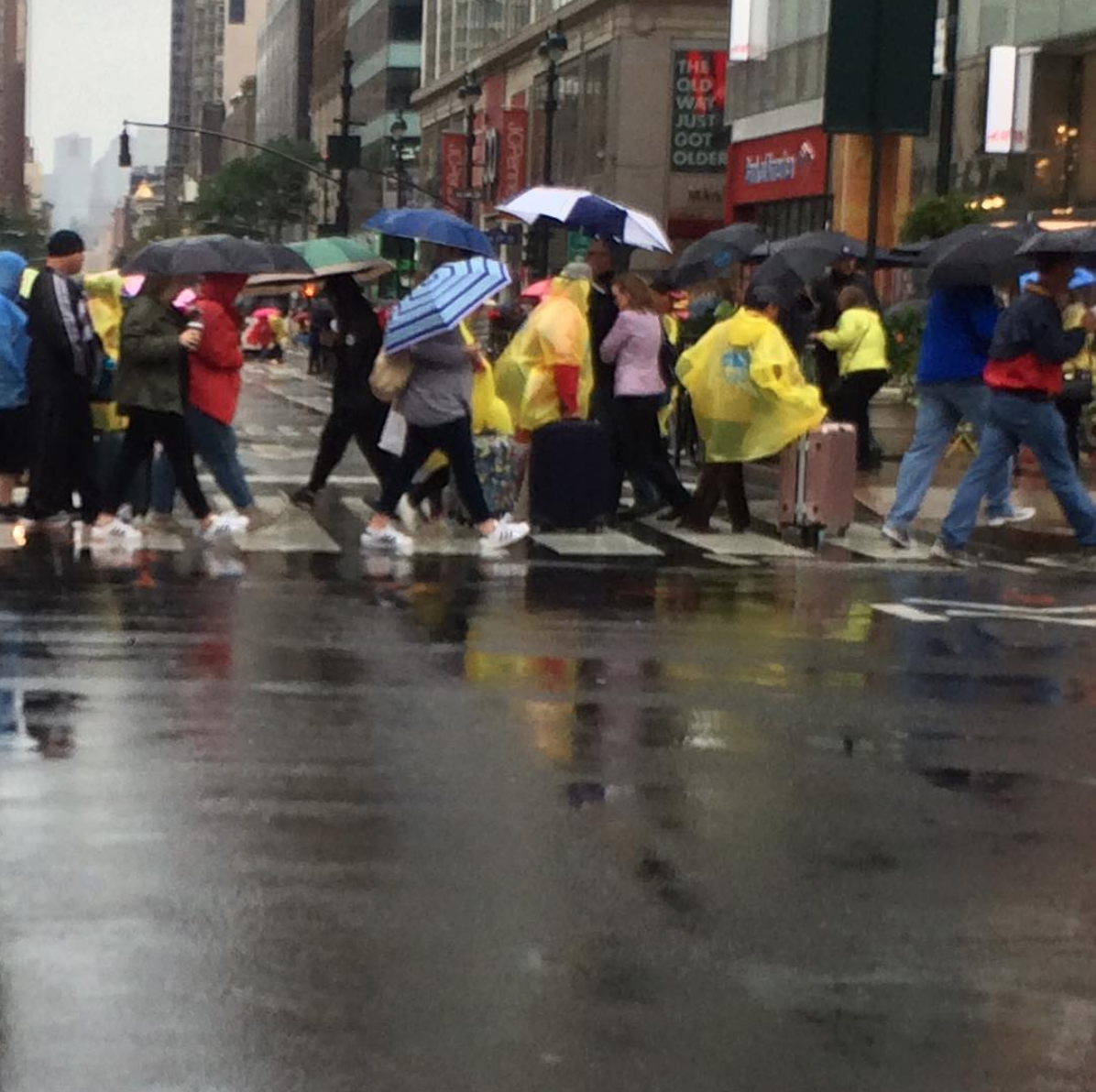 Solution-oriented Design ︎

Weather Underground is inspired by the fantastic, timeless
Freecut
raincoat by Muji. We found this classic style the most practical version of durable rain protection so far:
light-weight, water-proof and accessible
for people of every age. For about 17€ this product is making much more sense than single-use solutions. And yet, the material is Ethylene-vinyl acetate (
EVA
). (photo: www.muji.eu)
Which design could

be as practical and

democratic as the

Freecut, only more

eco-friendly?
Packaging people ︎︎
Weather Underground´s Cape Bag is a hybrid of functional rainwear and silky packaging. Plant-based plastic sheets, which
are borrowed from the
agricultural sector
, served as prototyping material. The black and white signature look comes with a long collar, shaped like a plastic bag, that serves as a hood and as a bag, when the cape is folded inside. No trims like buttons or zipper, which would not perform the same degradation standard (
EN 13432
).
Cape bag will be made with
ultrasonic technology
in Thuringia. The seams are water-proof and all pieces will be made with care by a family business with decades of experience in
innovating packaging solutions
.





Supported by: