Departure point: Mexico


When travelling through Mexico during rainy season in 2019, we came across many options for cheap, fossil-fuel-based rain ponchos. This one on the photo was sold for 2€ at the gate in front of the jungle in Palenque.
After a 15 minutes rain shower, tourists left the single-use ponchos behind in the trees. A widespread, global pheno-menon: cheap throwaway products like single-use rain ponchos and umbrellas appear to be the only accessible solution for tourists and travellers with sudden needs.
On the bridges of Venice


Weather Underground makes an attempt to move on from the unreasonable use of resources and genera-lly, plastic pollution. We combine functionality with a reasonable life span and a good eco balance. While producing locally with short transportation routes, the products shall be used world-wide.



Solution-oriented Design

Weather Underground has drawn inspiration from the simplicity of the timeless Freecut raincoat by Muji. This effortless, classic style is the most practical version of durable, affordable rain protection so far: light-weight, water-proof and accessible for people of every age.

For about 17€ this product is making much more sense than single-use solutions for 2€ per time. And yet, the material is Ethylene-vinyl acetate. (www.muji.eu)


Packaging for people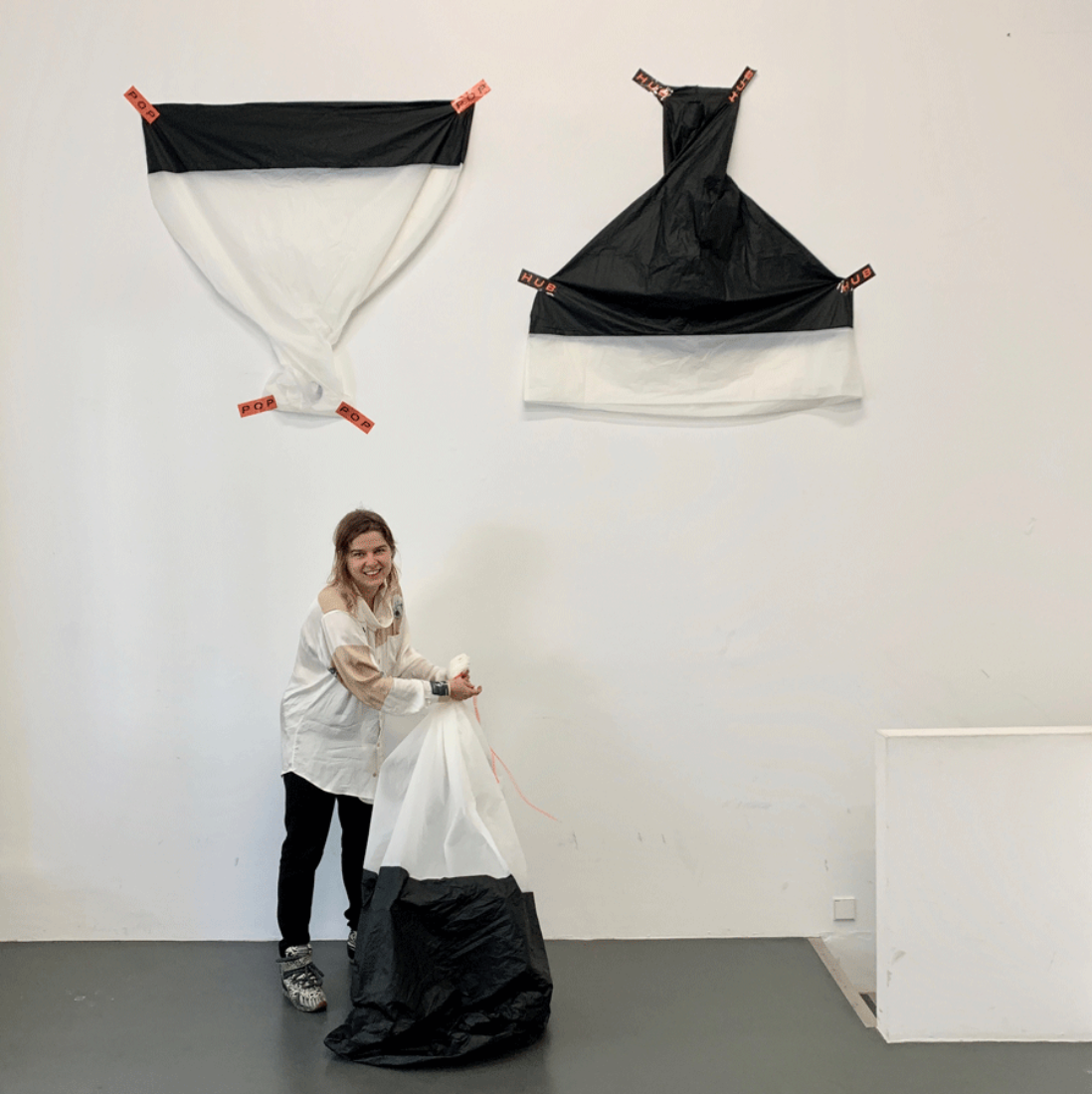 Weather Underground´s Cape-bag is a hybrid of fun-
ctional rainwear and silky packaging. Plant-based plastic sheets, which are borrowed from the agricul-tural sector, serve as protective and wearable material.
The black and white signature look comes with a long collar, shaped like a plastic bag, that unfolds as a hood and again into a bag. Monomaterial: no trims like buttons or zippers, which would not perform at the same degra-dation standard
EN 13432
.
Cape-bag is made with water-proof seams.
Welded with ultrasonic technology in eastern Germany, Thuringia, by a family business with decades of experience in innovating packaging solutions.
Photos: 1-2 with Arne Petersen / 3 by Axel Kufus in OH-Studio, Berlin Schöneberg