Departure point: Mexico


A trip through Mexico during rainy season, 2019: fossil-fuel-based rain ponchos everywhere. Buy one for 2,00 € in front of the jungle in Palenque! (Special offer: get weed for 7 bucks including a free rainponcho). After a 15-minute rain shower, tourists leave single-use ponchos behind in the trees. We have a global problem: throw-away products appear to be the only accessible solution for tourists and travellers with sudden needs.
Bridges of Venice



Weather Underground meets the needs of a mobile lifestyle and makes an attempt to move on from plastic pollution. Functionality goes hand in hand with aesthetic pleasure and a reasonable life span. While producing locally, the products shall be used worldwide.


Packaging for people


Photo: with Arne Petersen,
OH-Studio

Photo: with
Arne Petersen
, OH-Studio
Photo by
Axel Kufus
, OH-Studio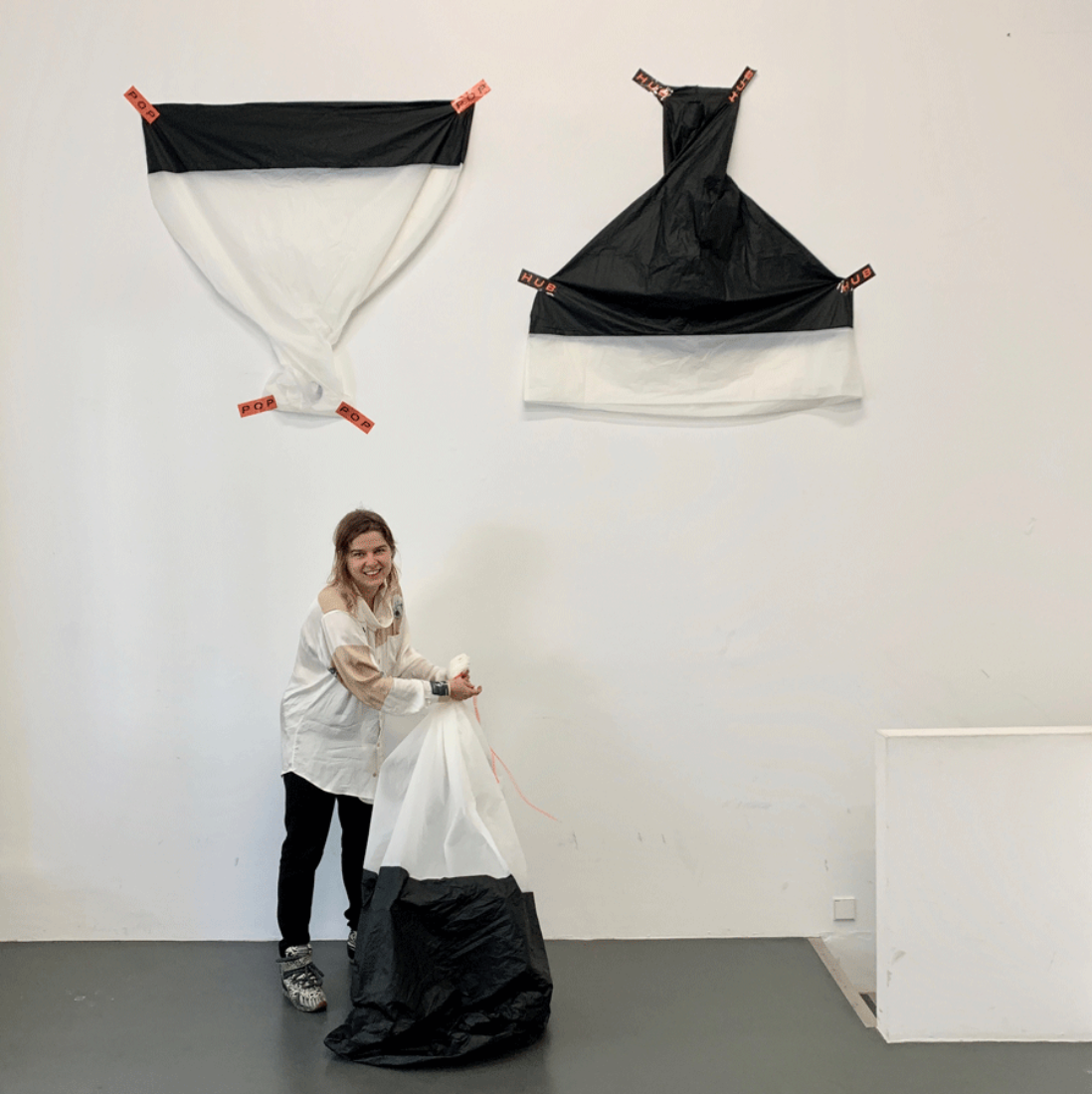 Weather Underground´s minimum viable product
Cape Bag
is a hybrid of
fuctional rainwear and silky packaging.
Plant-based plastic sheets
are transfered from the agricultural to the fashion sector,
serving as protective, wearable monomaterial for capes.
Cape Bag comes with a long collar, shaped like a plastic bag, that unfolds as a hood and again into a bag. The rain cape is made with waterproof seams:
welded with ultrasonic technology
in Eastern Germany by a family business with decades of experience in
innovating packaging solutions
.