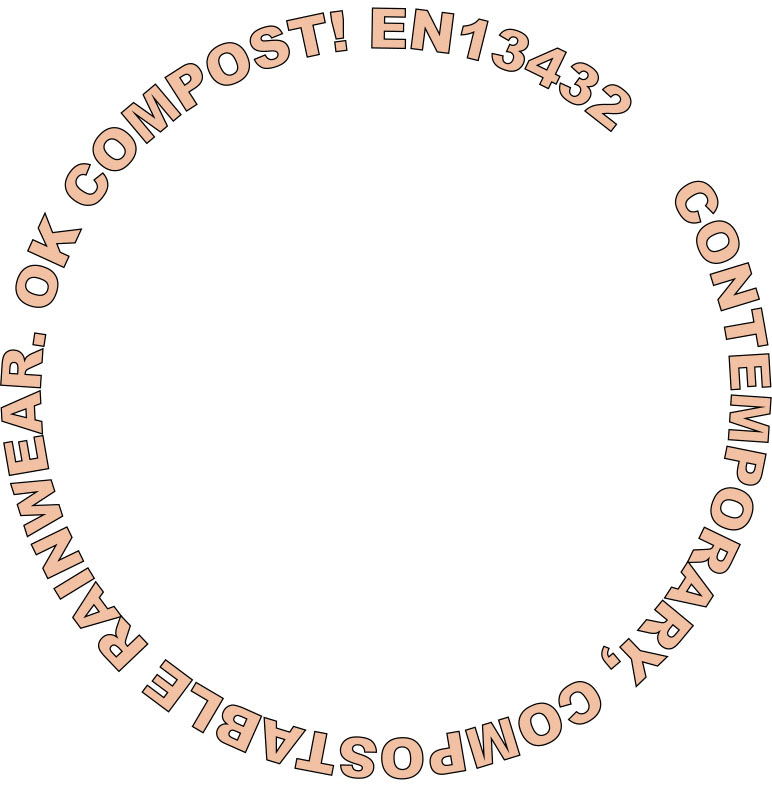 Weather Underground
makes contemporary,
compostable rainwear
based on plant-based
plastics.
Cape-bag comes in a 2-tone signature look and additionally in plain white or plain black. All products last multiple seasons and protect from wind and rain.
Packaging-free

because of

foldable hood

with handles...

Carry Cape bag

as a plastic bag

with no plastics
Made in Germany,
tested
in the Netherlands with INNOFEST.
The material
is certified OK Compost! according to EN13432.
Check FAQ
You dont need a

weatherman, to

know which way

the wind blows.

(Bob Dylan)
Repairable with round, compostable stickers.
Production coming soon
in 2020.
Photo credit on this page:

Torben Becker

, Lutz Baumann > Credit Models:

Frederic Klein,

Adela Shebeika

, Evelyn Sitter > Credit Logo Fonts: Arabic Magic, drag > Credit styling: hat with flames by BLESS, Cap, white by Altinstark ︎︎︎

Supported by: